This month's story is Hobbit Day in Hobbiton, by Meagan Myhren-Bennett. To download a printable .pdf file of the story, please click here.

Hobbit Day in Hobbiton
by Meagan Myhren-Bennett
I was doing it! I was going to New Zealand and I'd be in Hobbiton on Hobbit Day!

"Are you sure about this, Abbi?" my best friend, Sandy, asked.

"As sure as I can be. You know I've saved up for this trip for years."

"I know, it's just you've worked so long for this, and I, I just don't want you to be disappointed. You know, if it's not all that you're expecting." Her eyes conveyed her concern.

"It's fine, Sandy. I'll get to see New Zealand no matter what. But I've seen those YouTube videos from International Hobbit Day, so I think I have an idea of what to expect."

"Will you be in costume?"

"Goodness, no!" I laughed. "You know I never wear costumes for anything."

"I know, but I've seen those videos of Hobbit Day, too. You'll stand out. At least take this with you." Sandy handed me a wrapped box.

"What is it?" I gave it a slight shake.

"Open it, silly. Then you'll know."

Turning it over, I ran my finger along the taped edges, loosening the paper. Pulling it back, I lifted the lid. Peering inside, I found a grayish woven cloth, which I pulled out, revealing a hooded cloak.

"Here." Sandy handed me a green leaf brooch.

"A leaf of Lothlorian!"
"Now you can dress as a member of the Fellowship." She smiled, her eyes twinkling with delight.

"Sandy, you are the best!"

"I know," she laughed, and I joined her.

"It's weird to think I'll be experiencing spring in just a few days."

"Right," she drew the word out. "And it isn't even fall here yet."

Glancing out the window, I watched the trees still deeply into their green leaves. "I wonder if they'll be changing colors when I get back." I let out a sigh.

"I'm thinking they'll have changed colors and," she paused dramatically, "the leaves will have fallen!"

"All the leaves?"

"Well, maybe the bland brown ones will still be 'hanging around'." She supplied the air quotes.

"You're just mean," I grinned at her.

"But ya love me like a sistah, no matter what." She grinned back.

"You know it."

Glancing at my best friend, I had to ask one more time. "Are you sure you don't want to come with me?"

"Pretty sure the school wouldn't appreciate it if I called in now, telling them they need to lineup a substitute teacher for the next two and a half weeks. Besides," Sandy continued, "the first month of school is so important for establishing the rhythm and order for the rest of the year."

"I know. And those kindergartners need stability as they transition into full-day students."

"You know, you could pick a different month to take vacation. Like during the summer or over the Thanksgiving week, Christmas break, or spring break."

"But I'm so busy then." At Sandy's raised brow, I added, "I know I could delegate. I'll think about it, I promise."

"Pick someplace with a beach and no people crowding it up and I'm in," Sandy promised, offering me her pinky finger.

As I offered my finger to her, I reminded her that pinky promises can't be broken.

"Pinky promise."

"Why does your plane leave on a Tuesday afternoon? I can't take you to the airport. I'll still be in classes."

"It's the tour I signed up for. I need to be in New Zealand two days before my tour starts. Give myself time to adjust to the time change."

"That way you can enjoy breakfast, second breakfast, elevenses, luncheon, afternoon tea, dinner, and," she paused, so I could join in, "supper."

"I think if I ate that much, the Trolls would want to squash me into jelly."

"And a very good jelly you'd make," Sandy laughed.

"I'll miss you, but I'll take tons of pictures and videos, so it'll be like you're right there. Though with my data plan, I may wait to share them until after I get home."

"Totally."

IG post with pictures taken during landing:
ME: Auckland is gorgeous. My 14-day tour is starting from here. The tour group is small. I'm the only one traveling alone. I won't send any pictures, but I'll try to post one a day here on IG.
@Sandy94: I look forward to whatever you send my way.
ME: I'm hoping you'll get an idea of what I'm seeing and doing.

ME: Side tour today. The Hunua Ranges were too vast to visit and enjoy with the limited time I had available.
ME: Hi @Sandy94, Checkout the Hunua Falls. I just loved the sound of the water as it came down. That white machine you have, doesn't sound at all like a real waterfall.
ME: We need to visit #NZ when we take that pinky promise trip.
Sandy94: What was the water like?
ME: Way too cold to get in. It's in the mid-50s here so swimming is WAY out! Maybe wading after one of the hiking tours.
Sandy94: So, November trip.
ME: Definitely need warmer weather, so maybe even December when it's summer.
Sandy94: Ok, now I'm thinking of Olaf singing, "In Summer."
ME: Don't think they do a "Frozen" tour in #NZ. We may need to do something Scandinavian if you want Olaf.
Sandy94: Do they do Frozen???
ME: Not sure. We could do the Northern Lights Christmas Camping Tour!
Sandy94: No! Not freezing myself for Christmas. 😛
ME: Just a thought.
Sandy94: Someone else will have to Pinky Promise that one!
ME: 🙁
Sandy94: Not happening no matter how many 🙁 you send me.
ME: Worth a try.

ME: Can't believe I've been here so long. Yet so little time, too. Need MONTHS to #explore properly.
Sandy94: Months is something that won't work with K-5 teaching no matter the time of year.
ME: Some trees here are facing a disease, so some places are off limits to save them.
Sandy94: That's terrible.
ME: I know. So sad how fragile everything is to human interaction.
Sandy94: 🙁
Sandy94: So Hobbiton? Tomorrow?
ME: ❤️❤️ YES! Can't wait.
ME: I know most of it is just a facade. But still it's #Hobbiton.
Sandy94: Have fun and take TONS of pics to share next week!
ME: Will do. Night!
Sandy94: Back at you.
ME: Zzzzzz…

Morning came too soon and yet not soon enough. I had signed up for everything. I wanted to have the ultimate experience. No matter what Sandy and I said, I knew it would be years before I could ever think of a taking trip like this again.

Looking out the window, I watched the various shades of green roll by. Soon I would see it. I just hoped I could fully enjoy it. I was worried the beauty and magic of the place would be lost to the hectic, teeming that Hobbit Day could be. But how could I not celebrate Bilbo and Frodo's birthday when I too shared the same birthday as them? My memories of September 22 would forever be linked to this place.

Leaning closer to the window, I could see sheep and lambs spotting the green fields and hills. Flowering trees were also gracing the landscape. I felt I had entered paradise, though the tour bus ground me to the reality that I was still earthbound.

Once off the bus, I took a deep breath of the fresh air. I quickly realized it wasn't so fresh–the scents reminded me I was in the middle of a working farm. And the presence of motorized vehicles was obvious. But the air was still fresher than anything I had breathed in years.

I was deeply grateful that I had signed up for the Second Breakfast Tour. My stomach was so grateful it decided to make its presence known to everyone within a radius of two miles. Pretending my stomach was unknown to me, I looked around. though my reddening cheeks surely gave me away. Didn't my stomach know that the tour came first, then we'd get breakfast? Grabbing a bar out of my bag, I broke off a piece, hoping to quiet my stomach.

Soon our tour guide was directing us around Hobbiton. Various dwellings nestled into the hills. The gardens would have made Samwise Gamgee proud, if he was anywhere nearby. I had never seen more beautiful gardens–just as beautiful and striking, but not more so.

The cool morning air, the peaceful feeling of the day, and the glorious fragrances made me want to find an empty "Hobbit Hole" and set up a permanent dwelling. I could tell everyone I was Sam's sister and was taking on his gardening responsibilities. A far-fetched imagining to be sure.

The two-hour tour passed more quickly than I expected it to. After such a long walk, I was more than ready to partake in Second Breakfast. I was feeling a little like Pippin when Aragon didn't stop for Second Breakfast.

As we made our way into the dining area, the scents filling the air overwhelmed my nose. Sausages, bacon, potatoes, eggs, and the yeasty fragrance of pastries made my mouth water. I was tempted to ask if I could stay long enough to have elevenses. And there was fresh fruit, some of which I'd never seen before today.

ME: It's official – I've died and gone to a food lover's heaven. Unfortunately, they revived me.
Sandy94: That's good. I don't want to be stuck watering your Christmas cactus forever. 😉

The meal was boisterous as everyone shared stories of their lives and how we all came to be on this journey to Hobbiton. The best part was the exchanging of contact information so we could keep in touch and exchange Lord of The Ring information.

When we'd finished the meal, we were ushered outside so we could take part in the main event of the day – International Hobbit Day had begun. I liked to think that the world had decided to celebrate my birthday, and everyone else was there especially for me.

We did more exploration of Hobbiton under the watchful eye of our tour guide. Some homes were undergoing a renovation so we couldn't get close. But I got a couple of quick glimpses inside and they looked SO cozy.

ME: I am so moving here someday!
Sandy94: If you do, get a doublewide so I can visit during summer vacation.
ME: You don't want to move here too?
Sandy94: Happy with my life here.
Sandy94: Are you wearing your cloak? And your leaf of Lothlorian?
ME: Yes, I'll have pictures taken in front of a Hobbit doorway. Plenty of people to ask.

I'd never had so much fun with a bunch of strangers in my life. We visited the Green Dragon and the group reenacted Pippin and Merry's scene from the movie. I just watched. There was no way I was going to get up on a table and sing and dance. Before everything closed down for the night, Bilbo's birthday cake was brought out. It was so much fun pretending it was a party for me and my two best Hobbit buddies.

ME: This will be a night to remember! In the words of that wise old Hobbit Bilbo Baggins.
Sandy94: Was it everything you'd hoped it would be?
ME: And more! The best part was when we were leaving. I looked back to the Party Tree and could have sworn there was a dragon swooping down over the field.

© 2023 Meagan Myhren-Bennett. All rights reserved.
---

So I knew with February being my assigned month, I wanted to do something that focused on Valentine's Day. But it was the Christmas season, and I thought a Christmas gift should be involved in the whole process. So I used one of my favorite holiday memories when it came to the gift in the tree; of course, my gift wasn't a piece of jewelry in a jeweler's box but rather a doll. But this allowed Ashley to make her own desires known, even if it was only to herself – she wanted what her brother and best friend had found – true love.
I'll be honest when I started the story; I had no idea that a bakery would feature so prominently. In fact, until Holly and Ashley started talking about Ashley's job, I had no idea she even worked in one. But I drew on my own experiences working part-time in our town's local bakery. Yes, the baking takes place while the bakery is closed because it is too small to bake and do everything else involved at the same time. And yes, I did smell like a big walking donut, even though I wasn't involved in the "baking" part of the bakery. I never did any of the intricate decorating, but I did help out with the cupcakes and cookies.
As for the heart that Ashley got, I actually love making woven paper hearts, but I thought something a little more elegant and intricate needed to be involved in the magic of a true love wish. And what could be more symbolic of what she was seeking than a heart made of gold?
I really enjoyed writing this story and hope that you, dear reader, will enjoy it too.

As a thank you for subscribing, I have created a fun bonus for you to enjoy.

The link is https://booksbymeagan.com/true-loves-wish-story-extras/ (opens in a new tab)
Be sure to use the password (copy and paste) TrueLovesWish

Sincerely,
Meagan Myhren-Bennett
---

Meagan's love of words began at an early age – starting with bedtime stories read nightly. Her first foray into the printed word was a collection of poems and stories, which was limited to a rare, one-copy printing when she was 8 years old. Unfortunately, this copy was lost in a cross-country move denying the world a glimpse into the peculiar early workings of her mind.
This Northern California native now calls Wisconsin home after brief excursions in Florida and Illinois.
When not creating word magic, Meagan spends her working hours among the stacks of her local library, where she has been happily employed for years. Her home time is spent with anywhere from three to seven of her family's fifteen Dachshunds trying to distract her with snuggles and toy time.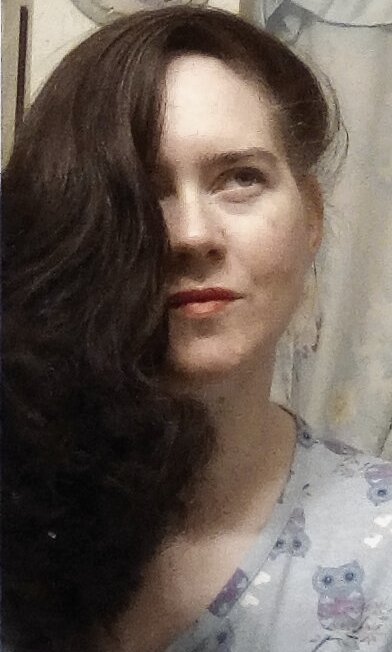 Her Contact Info
Author website:
https://booksbymeagan.com/
Review blog:
https://bloomingwithbooks.blogspot.com/
Facebook:
http://www.facebook.com/pages/Blooming-with-Books-book-reviews/
Instagram:
https://www.instagram.com/bloomingwbooks/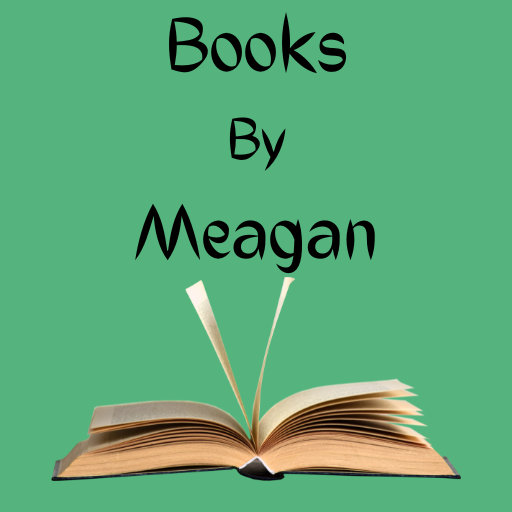 ---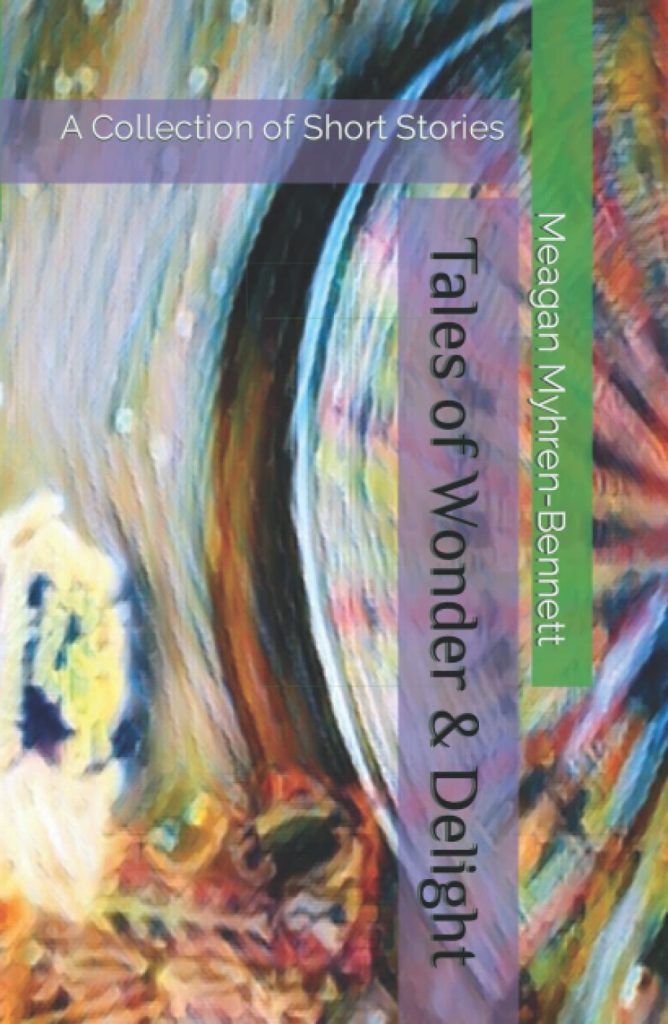 Amazon Author Page: https://amzn.to/40ObZnX
Tales of Wonder & Delight: A Collection of Short Stories
Gossamers and Wisps: A Poetry Collection
Grave Mistakes:Halloween 2022
Cobwebs: Scary Short Stories for Children
Myth or Memory Short Story Anthology
2021: Hope and Renewal: Short Story Anthology
Unconditional Love: Families Edition
Halloween 2021: C
andy, Carnivals and Carnage
Unconditional Love: Animals Edition
Fantasy and Fairytales: Short Story Anthology

Click the banner above to learn more about Meagan, or click HERE!
---
Coming Next Month:

---