Welcome to my author website! Take a look around! If you sign up for my newsletter you'll not only get all of the latest news, you'll be the first to know about upcoming events, giveaways, sales and more! You'll also get a FREE short story! You can sign up at the bottom of the page!
---
Do you like cozy mysteries?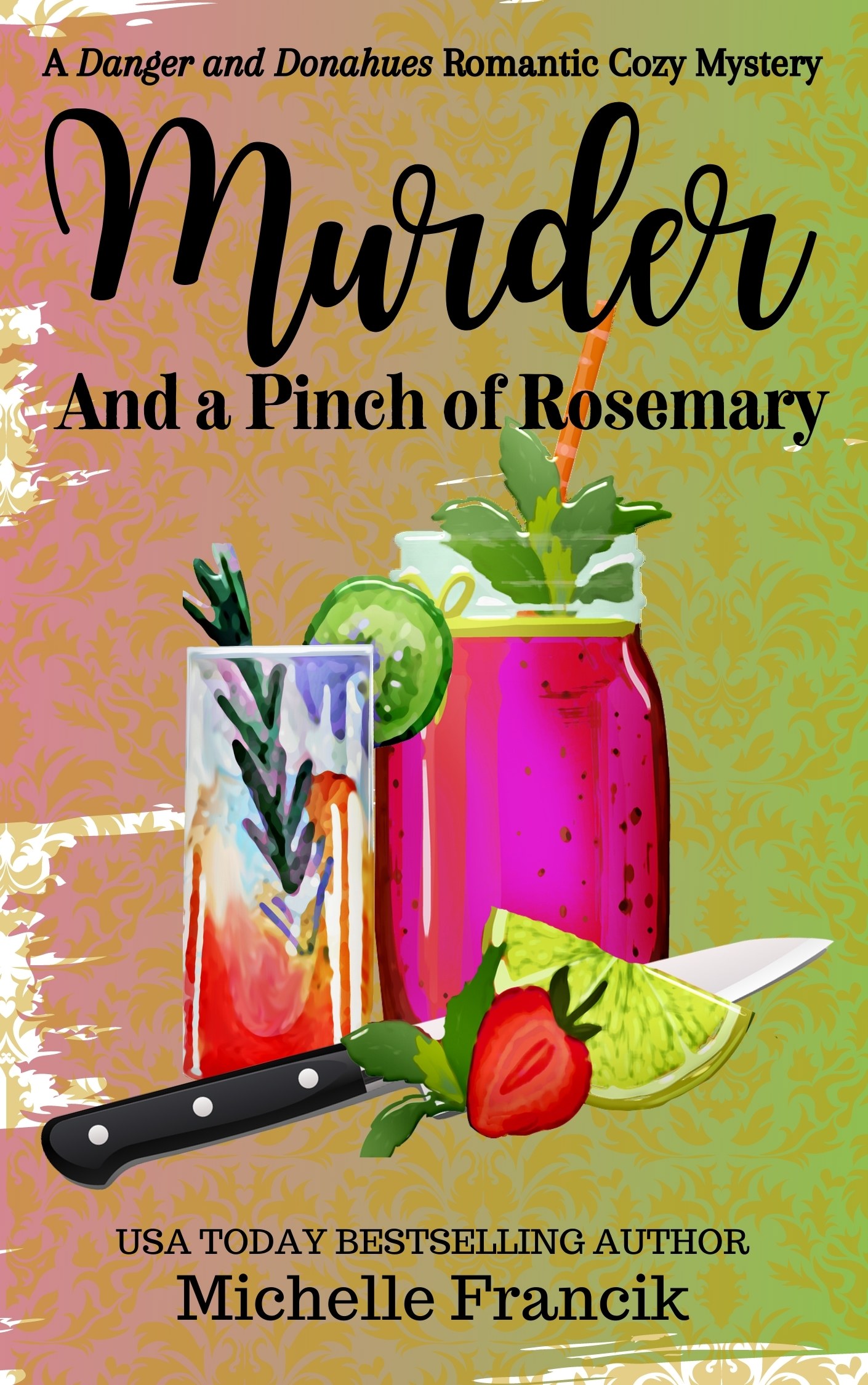 This series is called Danger and Donahues. Each story is a twisty, funny, slightly romantic cozy mystery featuring members of the Donahue family! With everything from crazed killers, witness protection, pregnant sleuths and cute little doggies, there's something for everyone!
So far there are three books in the series, but I'm working on book four which will feature the twin Donahues and favorite characters from the first three books!
---
How about slightly paranormal cozy mysteries? (Think Bewitched or Sabrina the Teenage Witch)
This series, Enchantingly Yours: Season 1, was an experiment in how people experience the same events differently. Each of the four books is written from a different character's perspective, covering the same time period and events. It was challenging to write, but also very rewarding. I was able to dive deeper into what was going on with each character while keeping the story line consistent and leaving hints and clues about the mysteries in each book. The series focuses on four friends who happen to be witches and come from wealthy families. They decide to enter a dating reality show to help solve a decades old mystery and find fun, danger, and romance along the way!
There are four books in Enchantingly Yours: Season 1 and I have plans to bring the gang back together for a fun-filled, exciting Season 2!
---
What about short stories?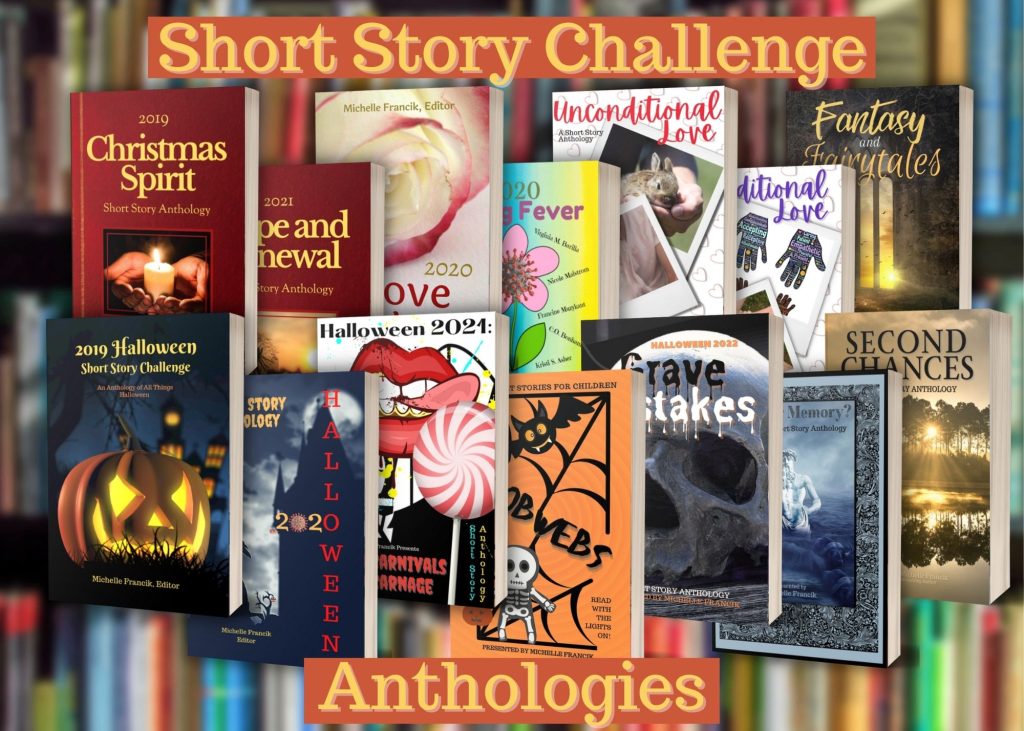 I also host Short Story Challenges for new authors as well as established authors and I publish their stories as anthologies! So far we have eleven books in this series, each with it's own theme, and each book has a variety of stories/poems/essays/letters, etc.
You can see all of our Short Story Anthologies on Amazon. Each book is available for Kindle and KU, in paperback, and some are also available in hard cover! (I highly recommend getting Halloween 2021: Candy, Carnivals and Carnage in hard cover! It's deliciously horrifying!)
---
And that's not all!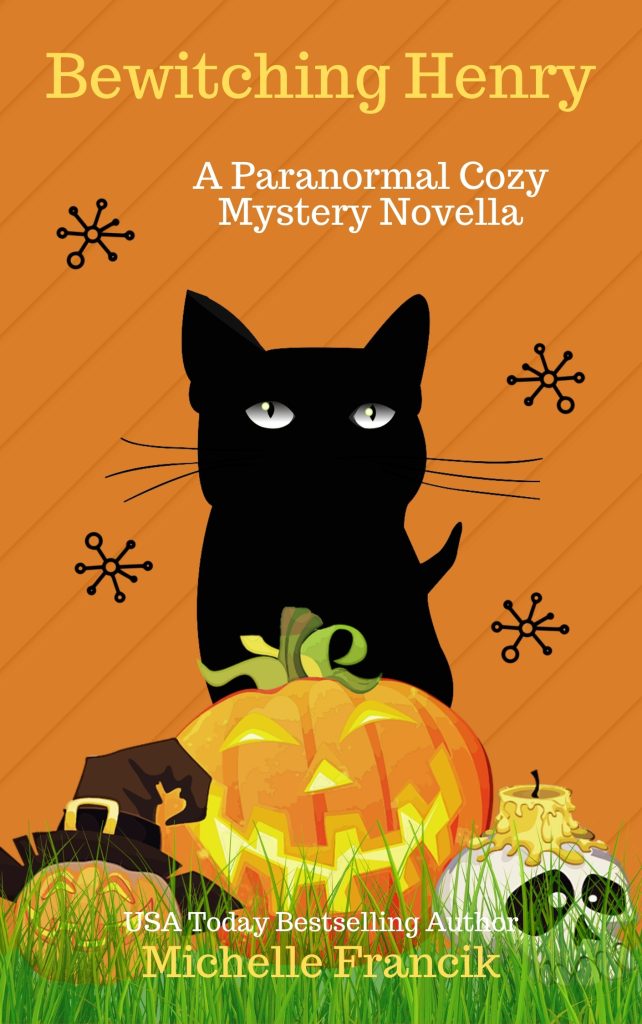 I also have a stand alone Halloween Mystery that links the Enchantingly Yours: Season 1 series with my upcoming, Pixie's Pies and Potions series! It's called, Bewitching Henry and it's a novella (shorter full story) with witches, enchanted cats, vampires and spooky mysteries!
---
And there's also something for the kiddos!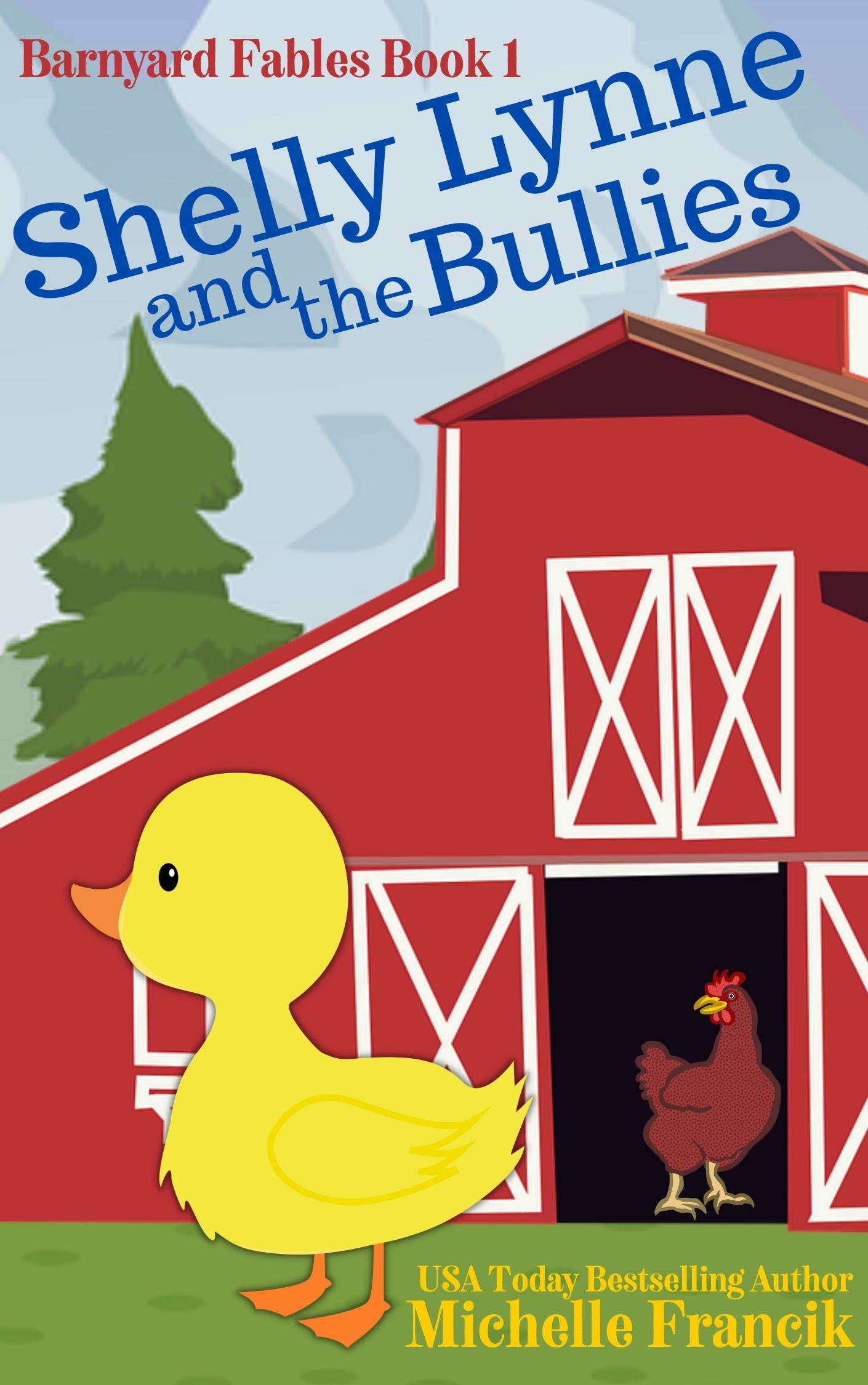 My Barnyard Fables series is a set of chapter books featuring farm animals in surprisingly human situations. Shelly Lynne arrives at the barnyard hoping to make friends. But things don't go quite as smoothly as she'd like when she becomes the target of the barnyard bullies. Kal, a little piglet who becomes Shelly Lynne's best friend, has his own problems in book 2, when he has to deal with a little girl who uses him as her dress-up doll! When the bullies go after the little girl, what's a piglet to do? Book Three is coming soon and deals with Fable, the new bunny on the block, who likes to lie and stir up trouble. How will Shelly Lynne and Kal help her find her way to the truth?
---
Sign up now to be on my newsletter list. I've got more Donahues, more witches, more barnyard fables, and the new Pixie's Pies and Potions series on the way! You don't want to miss a thing! Sign up NOW!
---